The Resort is situated on Jodhpur-Jaisalmer Road, about 88 km from Jodhpur city.  
Geologically the location comes in the transition zone as isolated sand dunes begin to appear along with tree cover and agricultural cultivation as we approach Dechu. The resort standing on 21 acres is a sprawling complex comprising a foot print area of 5500 sq. m.
The rich greenery of the resort complex pleasantly offsets the starkness of the sand dune backdrop and, at the same time, visually underscores the co-existence of sand and agricultural cultivation in the region. The Landscape greenery comprises mainly trees, 'Kharek' palms, shrubbery of hardy perennials and hedges, all plant species being selected to suit the local environmental conditions.
Segregation of vehicular and pedestrian circulation ensures tranquil atmosphere in major part of the premises where guests can enjoy viewing a variety of birds and listening to their musical calls.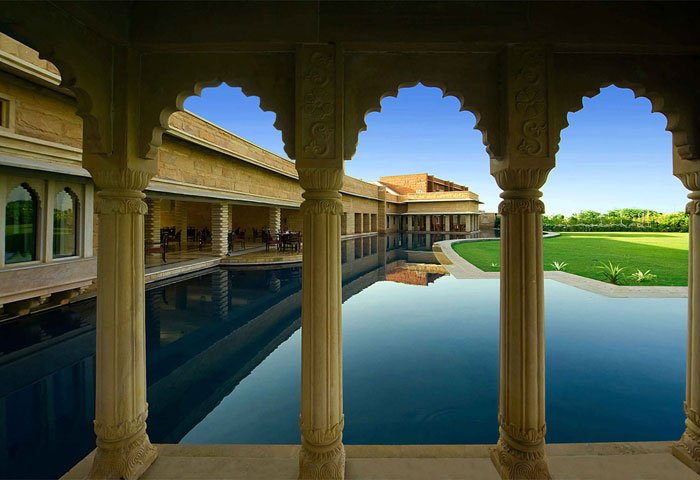 05samsara_dechu_04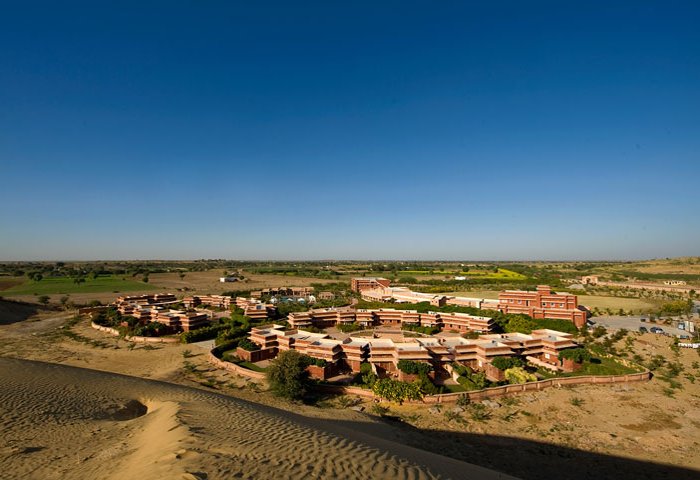 05samsara_dechu_02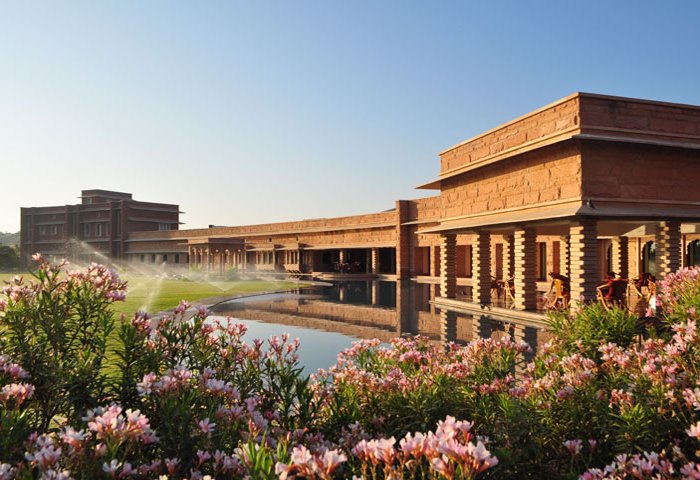 05samsara_dechu_01
05samsara_dechu_03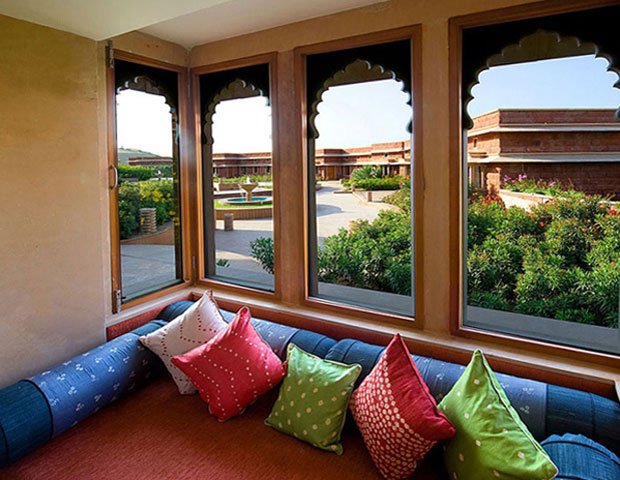 05samsara_dechu_05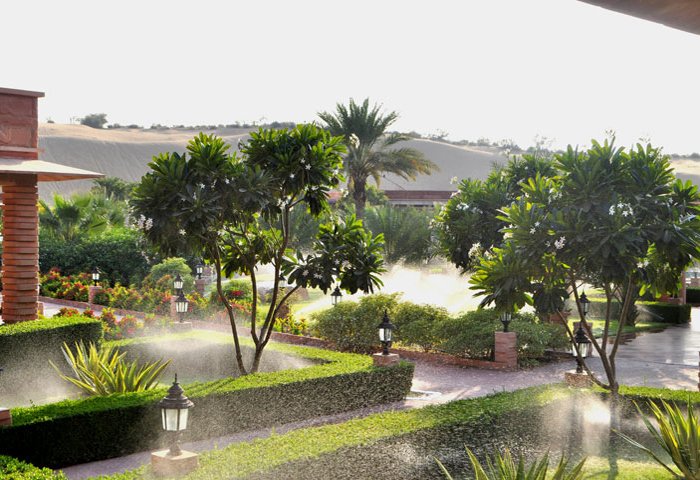 05samsara_dechu_06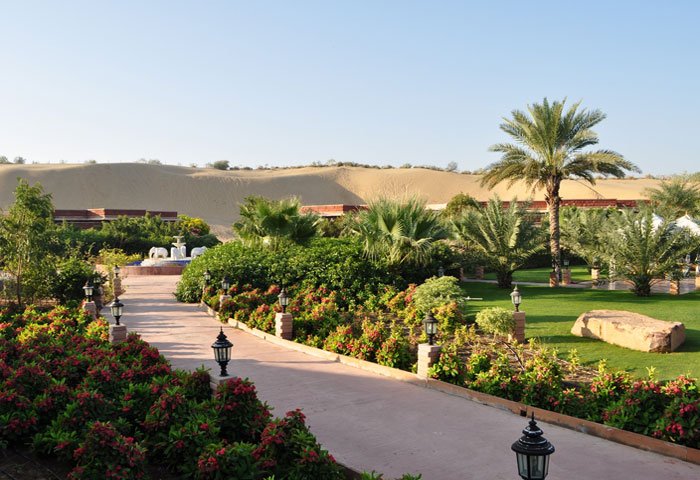 05samsara_dechu_07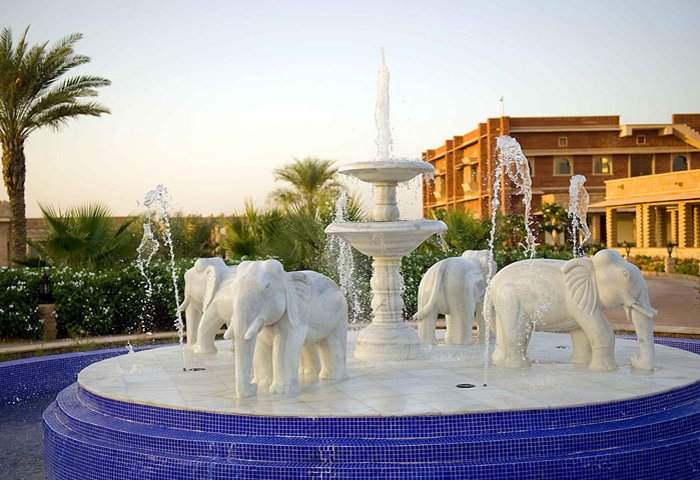 05samsara_dechu_08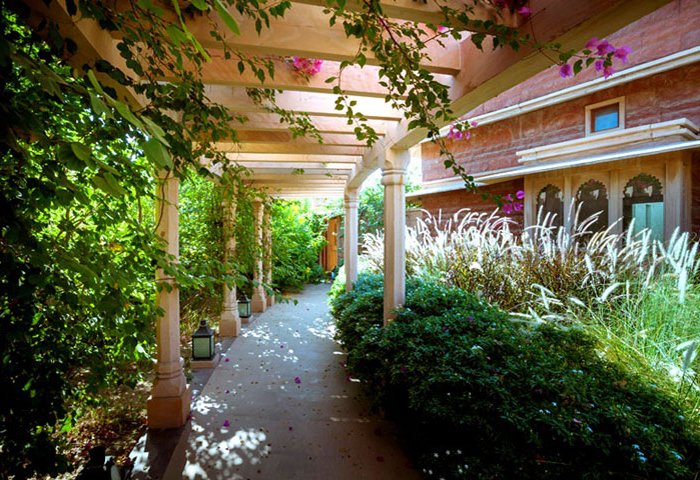 05samsara_dechu_09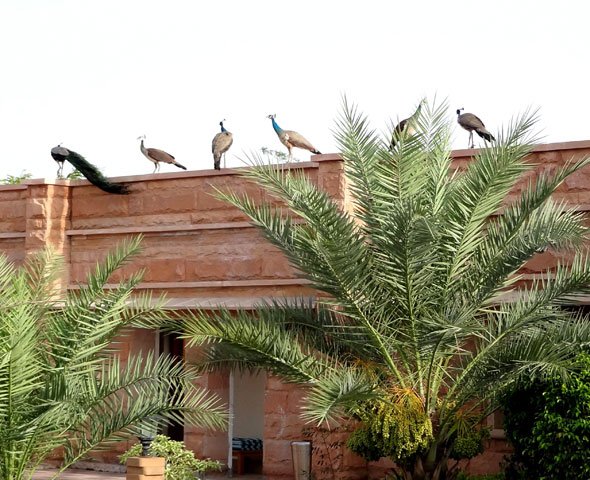 05samsara_dechu_10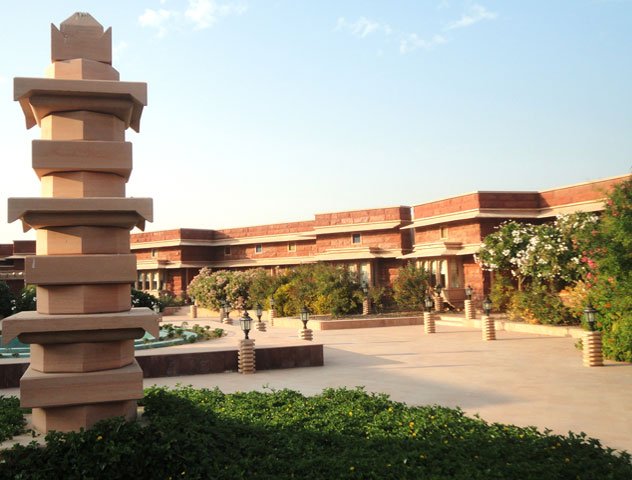 05samsara_dechu_11
05samsara_dechu_12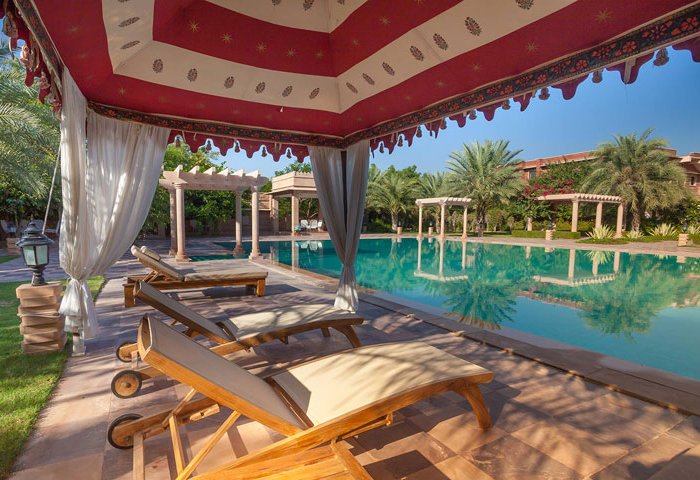 05samsara_dechu_13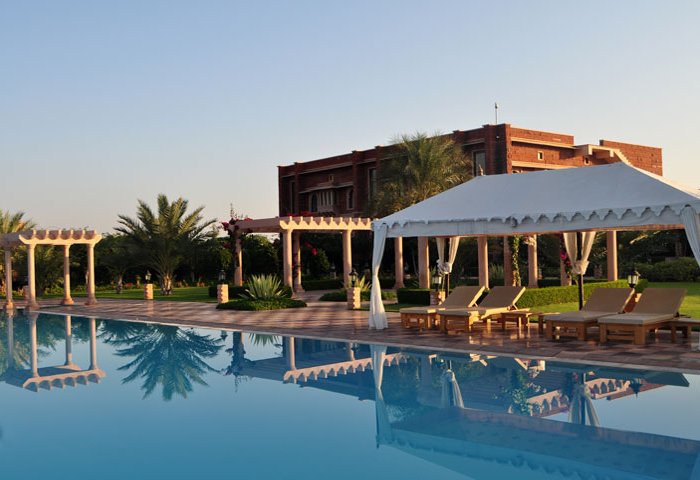 05samsara_dechu_14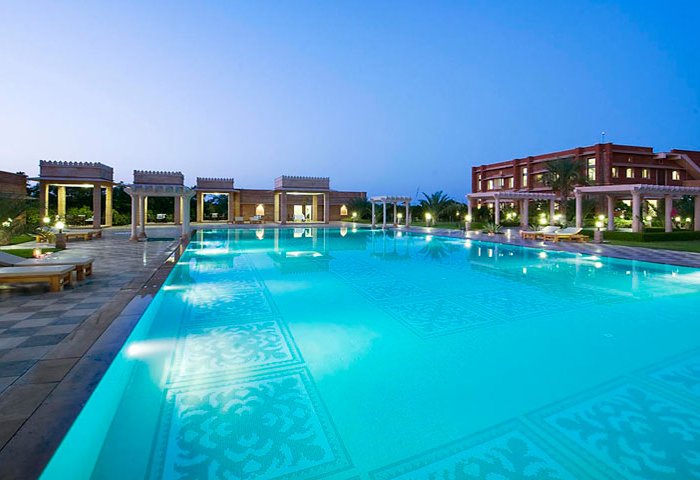 05samsara_dechu_15
Samsara Luxury Resort & Camp
M/s Desert Holiday Resorts Ltd