'Akalpya', on the outskirts of Ahmedabad city, is the private residence of a joint family known to be one of the most important corporate giants in the country.
Spread over 37 acres, the property was conceived to be a large mansion with equally large, sprawling landscaped gardens and farms. Cheerful, near -to-nature surroundings, fulfilling the passion for the outdoors was the predominant need of the client.
The curvaceous drive is flanked by rhythmic undulations of artificial mounds which ensure privacy of the main building as well as of the family garden.
Serpentine paths and graded vegetation together lead the pedestrian, visually and physically, to various focal points and micro-destinations such as intimate sit outs, a meditation pyramid, wooden decks, pergolas, gazebos etc. Paving stones of different types denote the change in user pattern. The design ensures that each room gets its due share of the garden view. A large central lawn offers the perfect setting for a garden party accommodating as many as 800 guests at a time.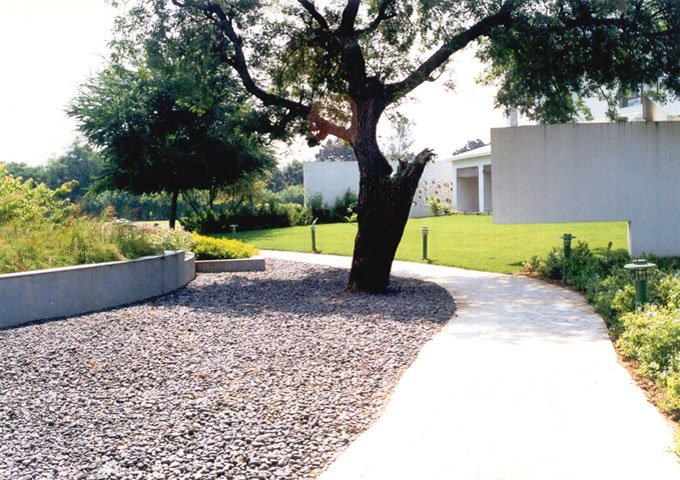 15akalpya_ahmedabad_01
15akalpya_ahmedabad_02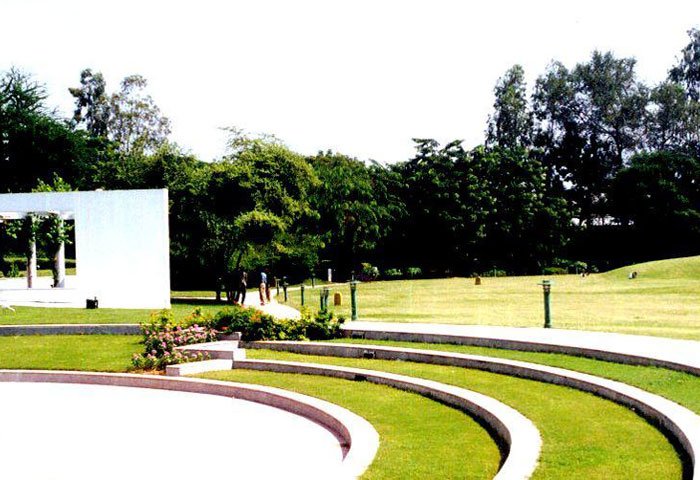 15akalpya_ahmedabad_03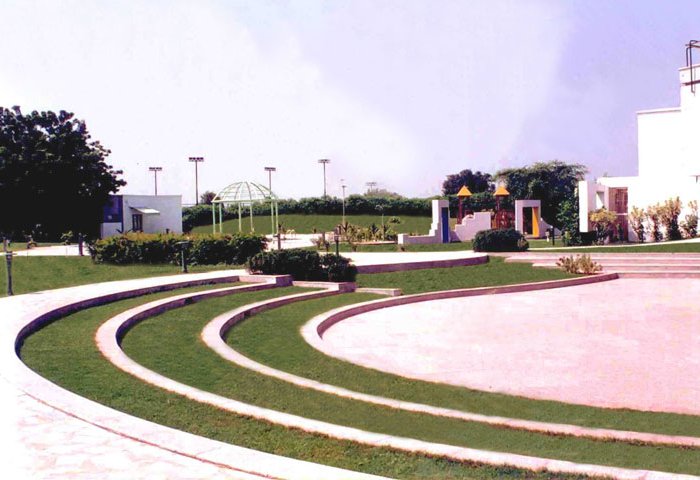 15akalpya_ahmedabad_04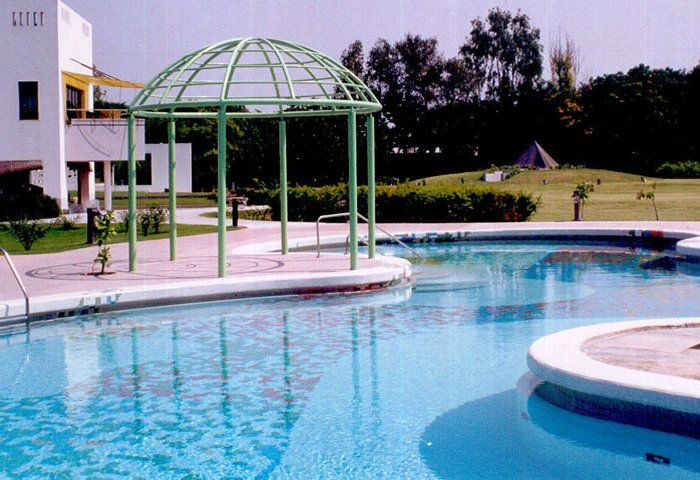 15akalpya_ahmedabad_05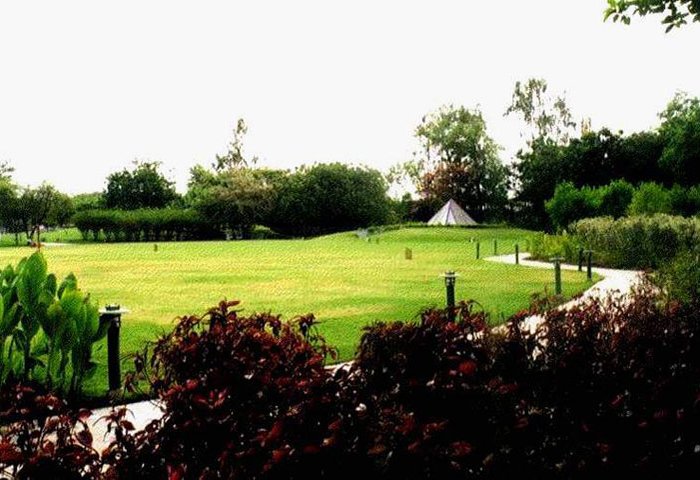 15akalpya_ahmedabad_06
Akalpya
Mr Sameer Mehta & Mr Sudhir Mehta