Smt. Kokilaben Ambani School Complex, built on approx. 13 acres of land, is an important part of the industrial township at Jamnagar. 'Reliance Greens' the township, houses about 4000 families of people working for Asia's biggest Grassroot Refinery built by the Reliance Group.
The sprawling school campus offers a great opportunity to evolve a close-knit relationship between indoors and outdoors with the help of a hierarchy of open spaces, in between and around the building blocks. The classroom clusters for K.G., Primary and Secondary sections are built around spacious courtyards offering easy access and complete safety for children using the out door spaces.
To sustain the heavy wear and tear these courtyards are paved for most of the part but are almost fully shaded by tree canopies. Activities such as group sitting and play during the recess or sessions of out door classes are possible in any weather conditions except during heavy rains. 
Special care is taken while selecting the plant material as shrubs with thorns or allergy causing pollens have been scrupulously avoided. Summer flowering trees are rare, as during the vacation time there are no students to admire them. The emphasis is on hardy perennials for easy maintenance, ensuring a good look throughout the year.
The overall landscape design strives to create a pleasurable ambience inviting the children to use the outdoor spaces which will stimulate physical, mental and social development of the children.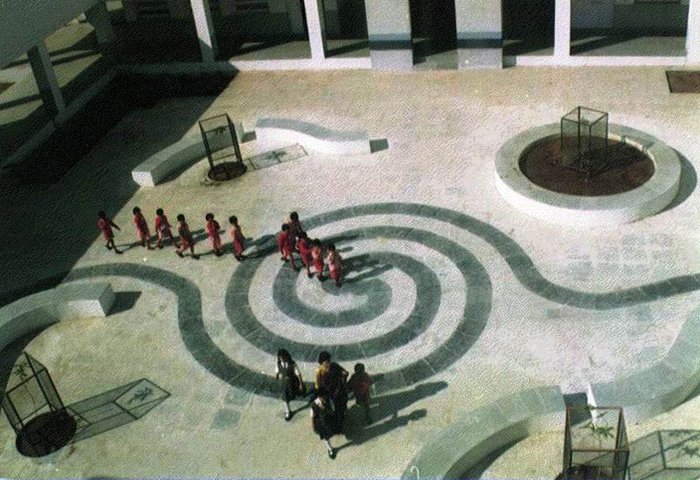 20kokilaben_jamnagar_01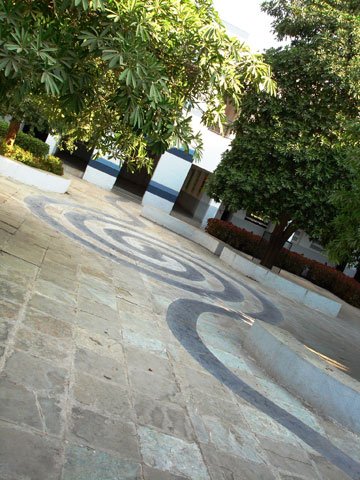 20kokilaben_jamnagar_02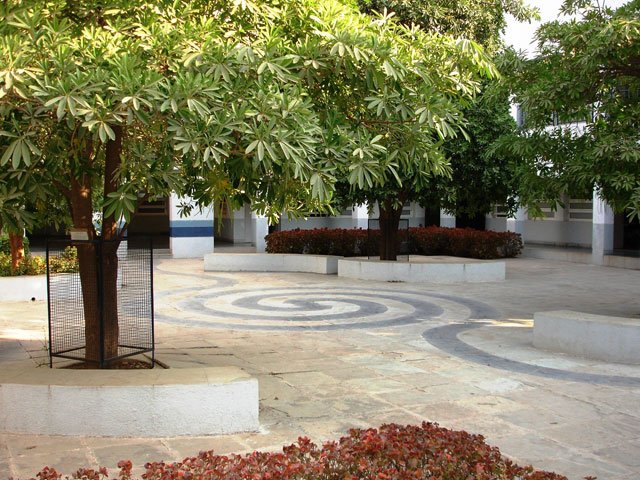 20kokilaben_jamnagar_03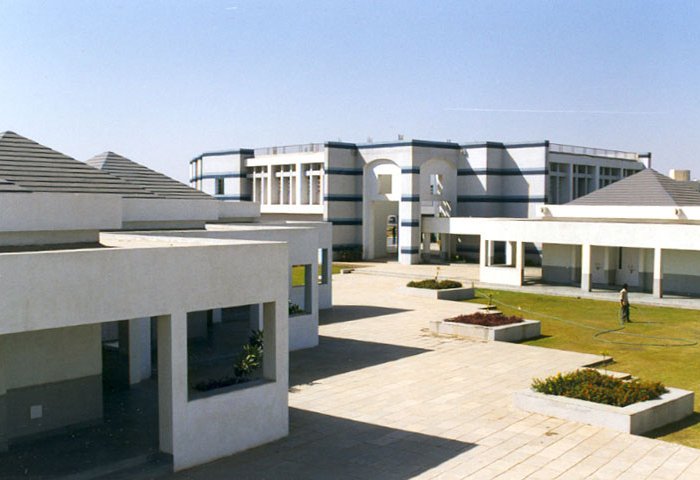 20kokilaben_jamnagar_04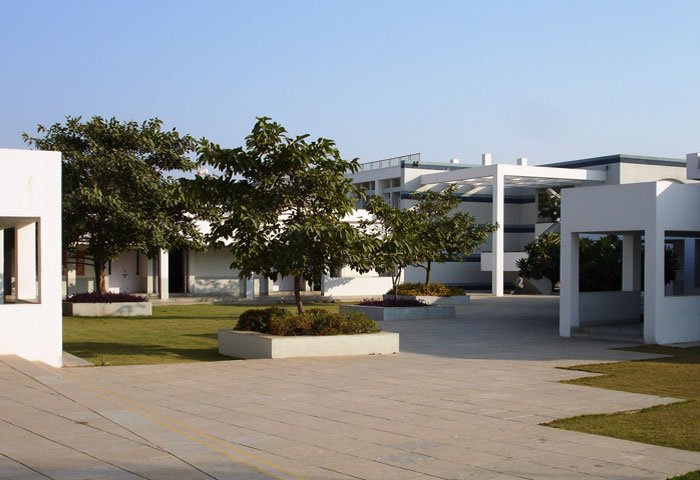 20kokilaben_jamnagar_05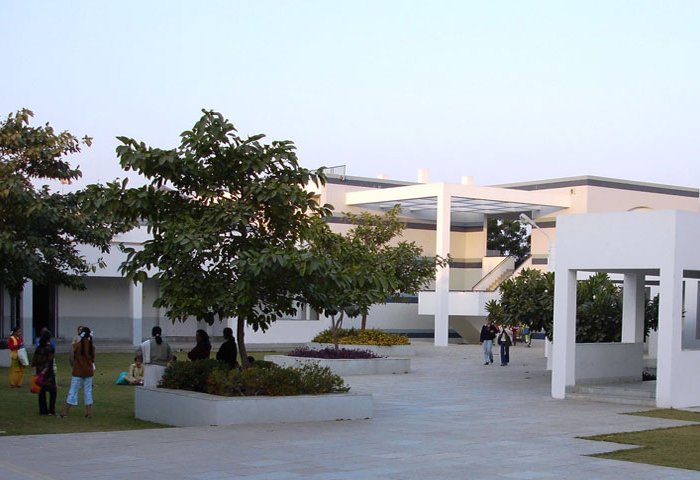 20kokilaben_jamnagar_06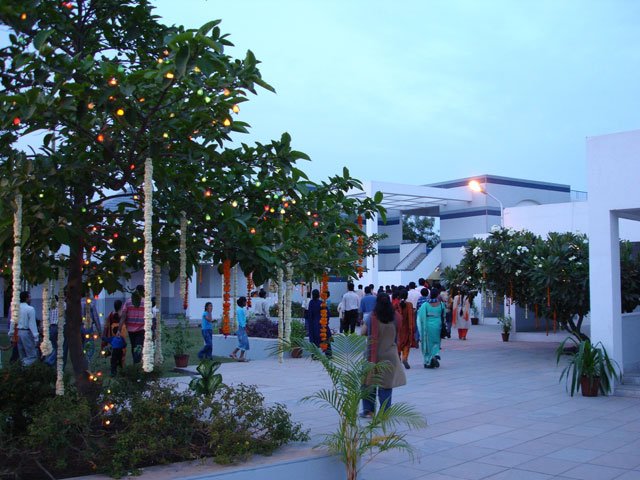 20kokilaben_jamnagar_07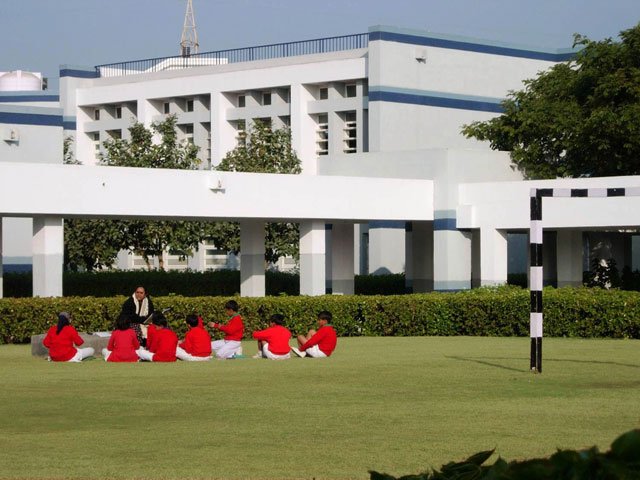 20kokilaben_jamnagar_08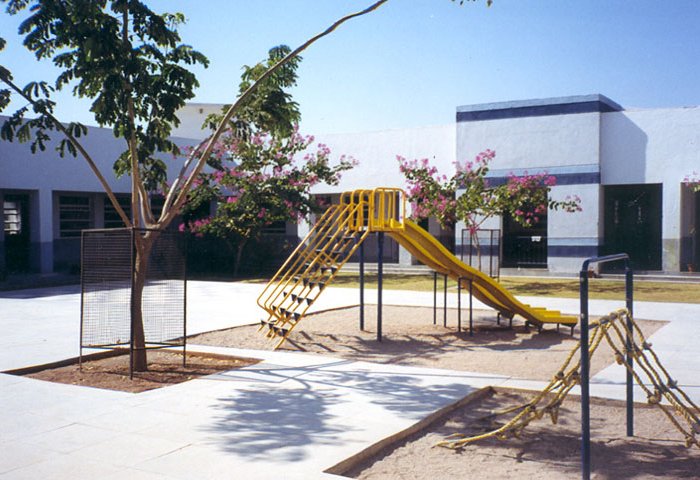 20kokilaben_jamnagar_09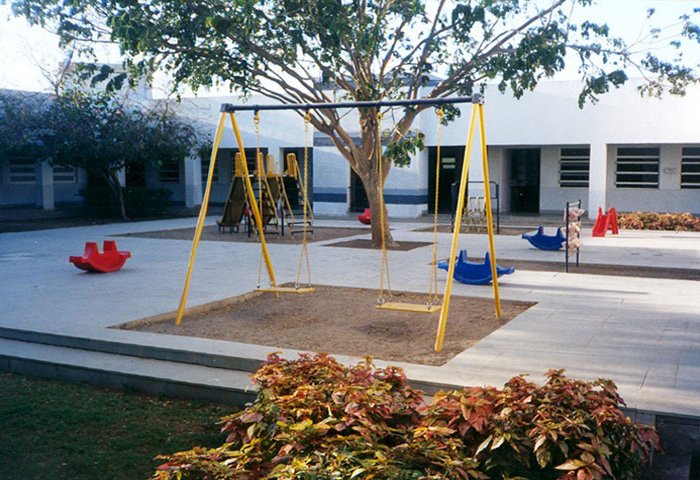 20kokilaben_jamnagar_10