The site comprises of two plots separated by a stream running through a deep gorge. The rhythmic curves of the hilltops of the Sahyadri Range are seen all around. The picturesque setting itself posed a challenge to the designers as the buildings and the landscape had to blend with the beautiful surroundings. 
The Training Centre sits on the contoured ground, which slopes gently towards the stream. By contrast, the plot allocated to the hostels was largely flat, mostly bare, and sloped down steeply towards the stream edge.
Apart from creating a harmonious setting for the buildings, the landscape design had to fulfil the needs of active and passive recreational activities. The sloping lawns and shady grove of trees enabled the clients to conduct the classes outdoors. During evenings the same setting can be used for entertainment and garden parties. Jogging, fitness exercises and team games all have their individual settings in the landscape adorned by colourful shrubs.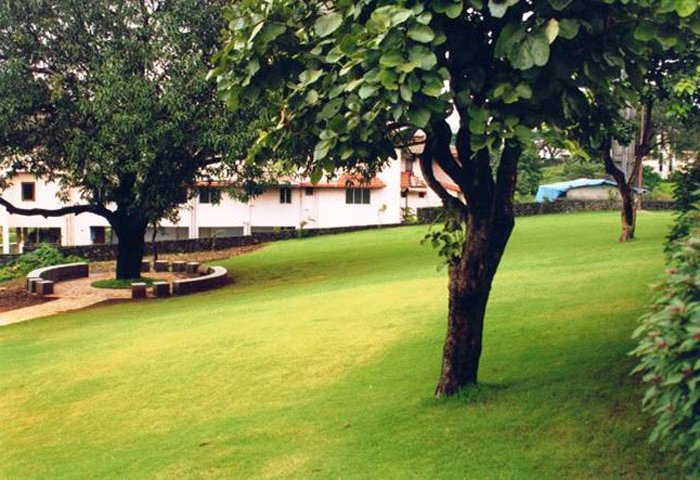 37lt_lonavala_01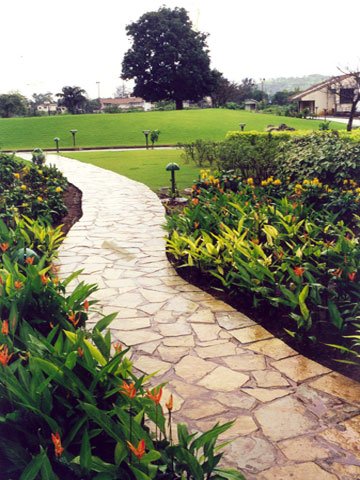 37lt_lonavala_02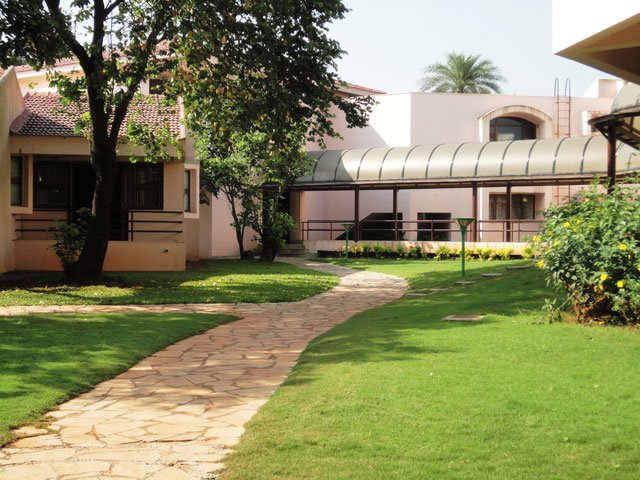 37lt_lonavala_03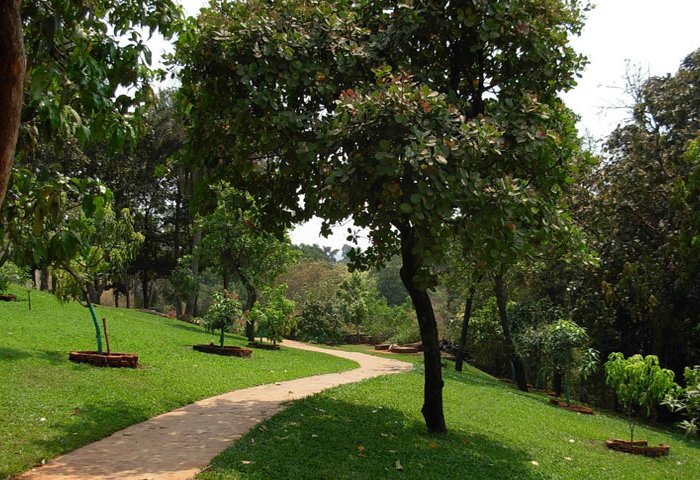 37lt_lonavala_04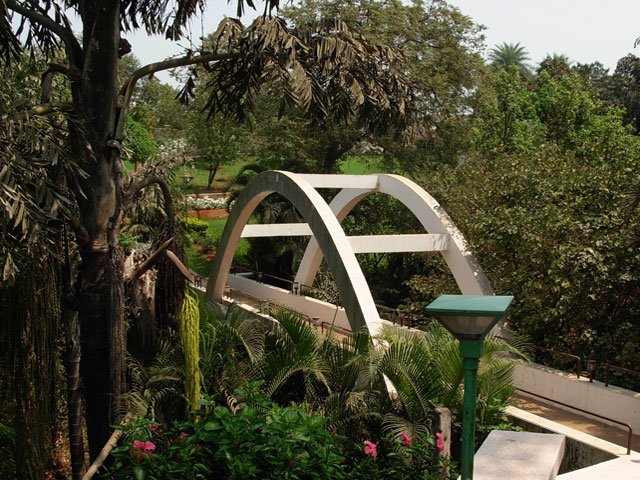 37lt_lonavala_05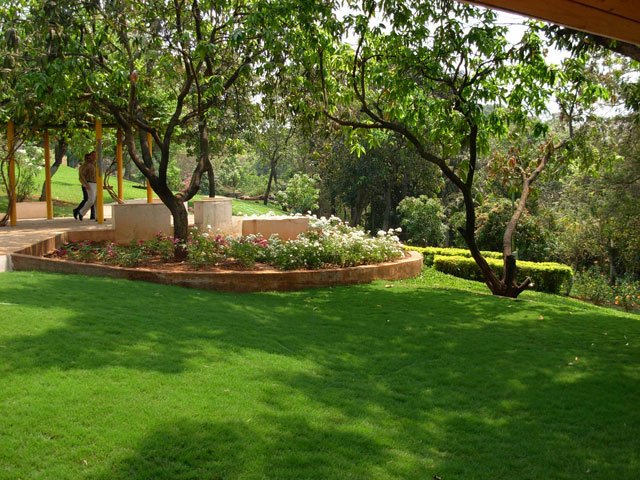 37lt_lonavala_06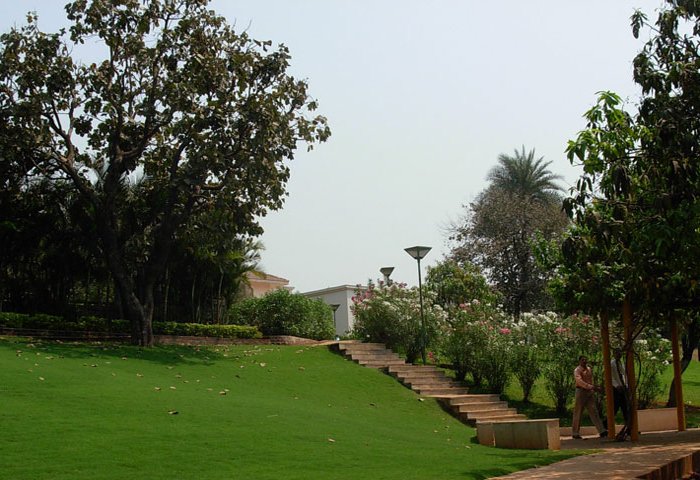 37lt_lonavala_07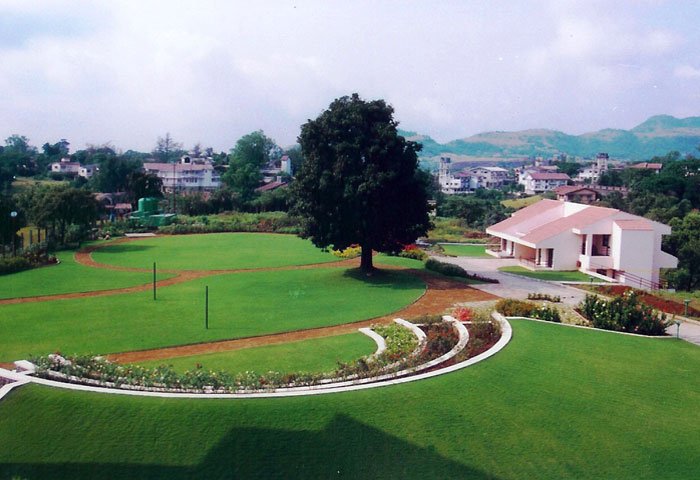 37lt_lonavala_08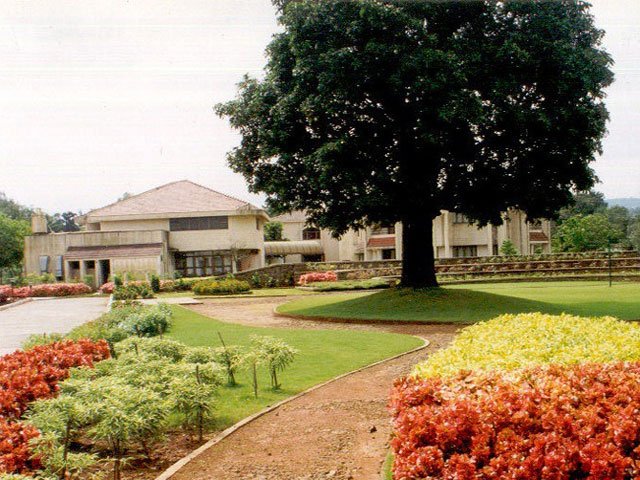 37lt_lonavala_09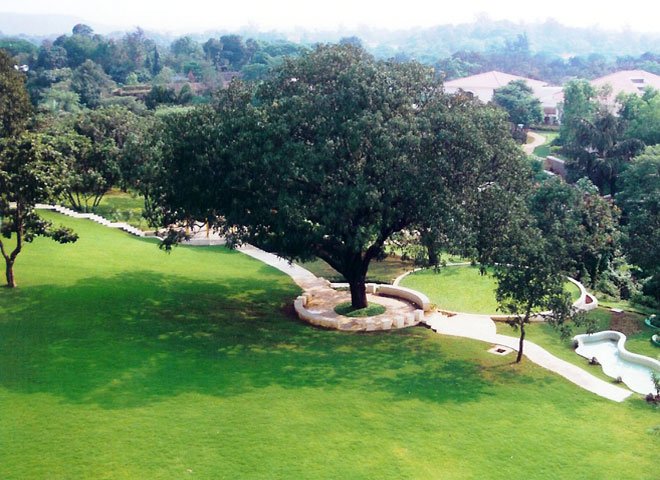 37lt_lonavala_10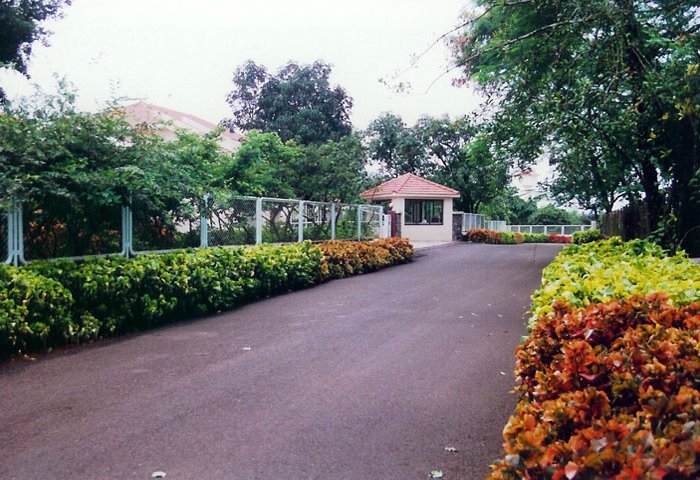 37lt_lonavala_11
L&T Management Development Centre